Our Professional Dental Staff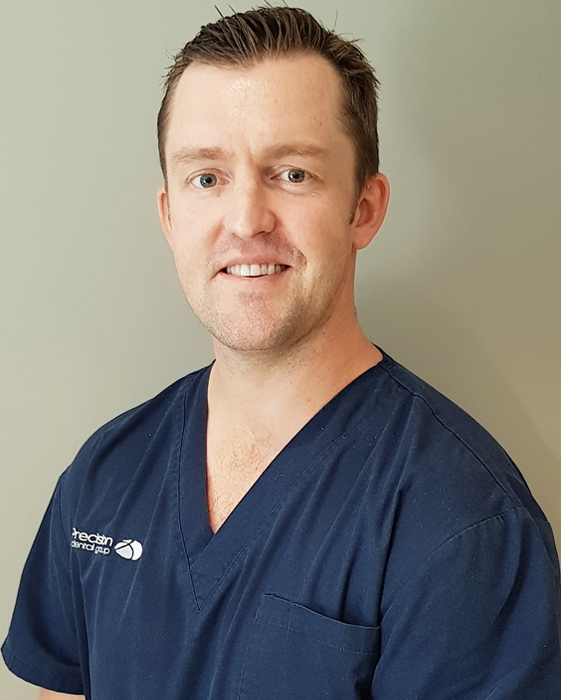 Dr Tom Te Kloot
Dental Surgeon
Dr Tom Te Kloot has been in Dental practice on the Gold Coast since 2003. He graduated with 1st class Honours from the University of Queensland in Brisbane.
Tom has a keen interest in Cosmetic, and implant Dentistry undergoing further training in both, particularly with multiple courses involving implant surgery.
Dr Te Kloot originally grew up and had his schooling and University years in Brisbane, moving to the Gold Coast in 2003. He is married and has a young family with 3 sons.
Outside of Dentistry, Dr Te Kloot enjoys being involved with Rugby Union, Cricket and Golf and going boating on the Gold Coast Broadwater with his family.
Dr Te Kloot believes his ideal "mental therapy" is playing around in his lawn and garden at home with his high powered gardening tools! His favourites being his Wipper Snipper and Lawnmower which he treats like treasured toys!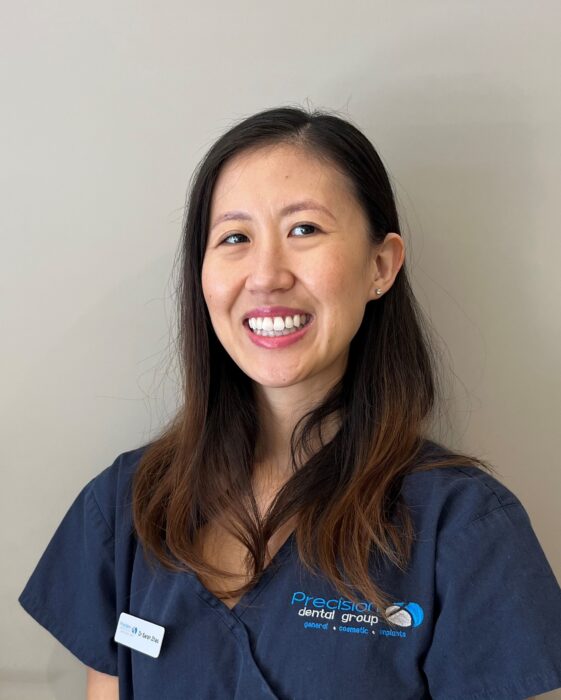 Dr Sarah Zhao
Dental Surgeon
Dr Sarah Zhao grew up on the Gold Coast and completed her dental studies at the University of Queensland. She graduated with first class honours, and over 10 special awards, including the prestigious University Medal for Dentistry.Dr Sarah's calm, empathetic and caring approach is appreciated by all of her patients, especially children, and the dentally anxious.
Outside of dentistry, Dr Sarah is kept on her toes by her beautiful daughter, and when she gets a free minute she loves to keep her (very small) hands busy- playing the piano, painting, origami and all things artistic!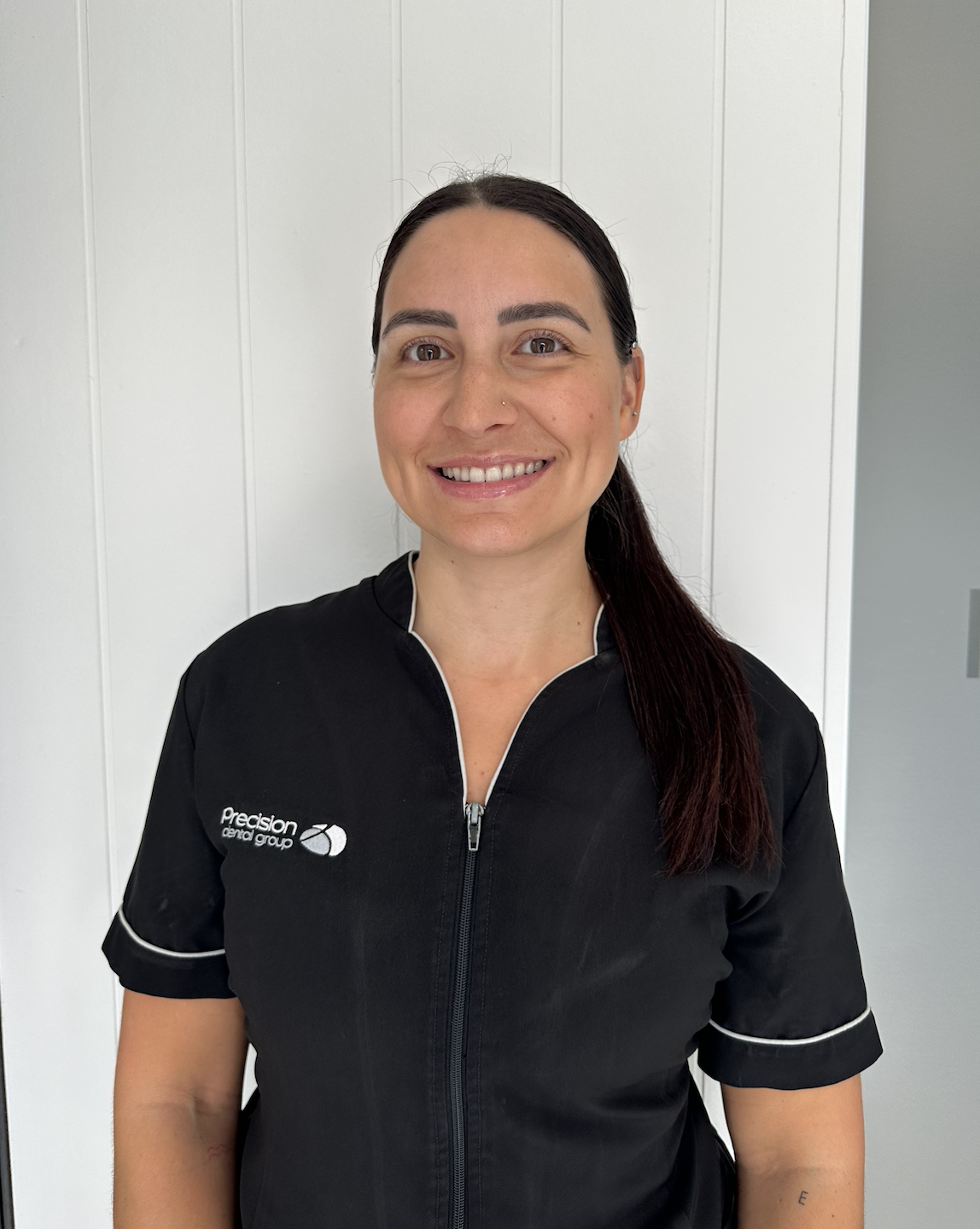 Jessica
Dental Assistant
Jess has been a Dental assistant and receptionist for 10 years and brings with her a bubbly, happy and caring personality to complement our team. She left her hometown in Melbourne on route to the Gold Coast in 2022 and found her happy place!
In Jess's spare time she loves tanning on our beaches, spending time with her family enjoying a few "bubbles", and volunteering at her local church.
She has a pretty little 7 year old Cavoodle, Miss daisy may that she adores.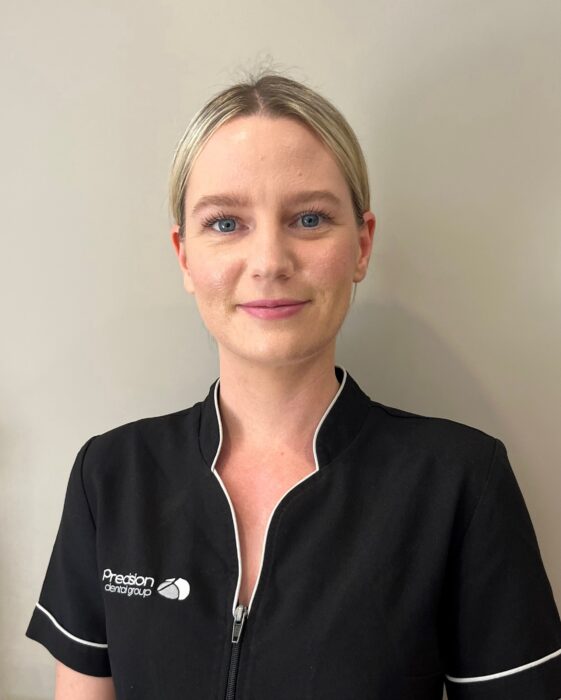 Jayde
Dental Assistant
Jayde has been operating as a dental nurse since 2013 and has been a part of the precision dental group team since 2021. Her approach to assisting is very calm, gentle and soft. Other than dental, Jayde's passion is photography, being immersed in a good book and loves to wine and dine with close friends.
Jana
Receptionist
Jana has a true passion for dentistry!!
Qualifying as a dental hygienist/therapist in the Netherlands a number of years ago, finds her niche these days, in assisting patients with their treatment plans/appointments & helping them feel at ease in our environment!
Having flown with an international airline for years prior, travelling the world has always been a true love & away from work, Jana loves road cycling in the early hours (while most are still sleeping), enjoying a glass of bubbles…. & spending time with her gorgeous grandchildren – Van & Elke!!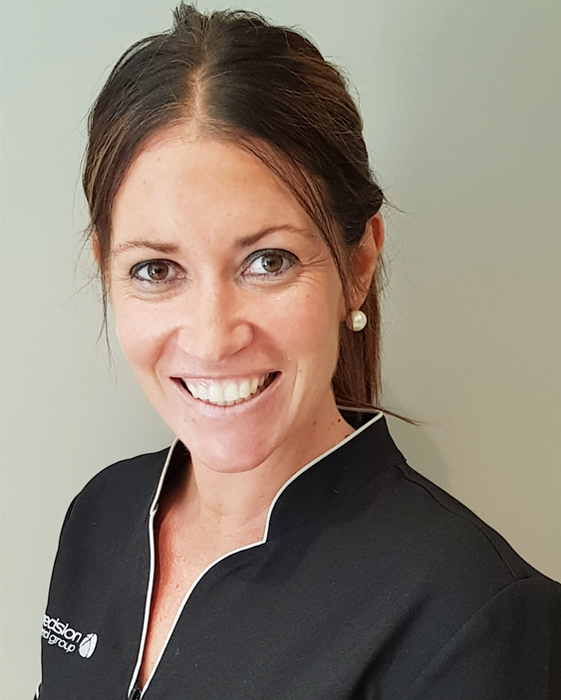 Kathryn
Admin Support
Kathryn is Dr te Kloot's wife and has joined the practice in an admin support role in 2017.
She has a keen interest in the dental field and loves creating and fostering great relationships with our patients.
When not working in the surgery, Kathryn is a part time primary school teacher and mother to her and Dr Te Kloot's 3 busy young boys.